Biography
<< … To paint is to tell what I feel, what strikes me. Nature is the protagonist of my paintings, I love to paint from life to capture the essence, the emotion in the colors that overlap and blend into each other … >>
This is how Agostino Veroni's painting was born, it is he himself who explains it. It comes from color, from the contrasts between lights and shadows, from the brushstrokes that alternate on each other, in an incessant becoming, in the need to grasp the moment, pure emotion, true, living reality.
Agostino Veroni was born in Livorno in 1963, from an early age he showed interest in drawing and colors. At the age of sixteen, the meeting with Maestro Ferruccio Mataresi marks the first decisive step in his artistic career. He soon began attending the Master's studio with whom he studied classical drawing. But Veroni doesn't stop at drawing, the desire to express himself through color and material takes on more and more importance. Maestro Giulio da Vicchio encourages him to follow his instinct as a colourist.
With the Master Masaniello Luschi he further deepens this concept starting to paint from life. Here comes the turning point, Veroni first unites within himself, then on the canvases, the drawing, the color caught en plein air. << … I love to paint en plein air to capture the full value of the incidence of natural light on the landscape. >>
The brushstroke more and more of jet, full-bodied, without second thoughts, the combination of colors lead him work after work to a natural evolution towards the informal, a more modern and material painting. In some paintings we can speak of abstract; the drawing disappears, it is absorbed by the fusion of colors, by the play of light and shadow. An intense painting, aimed at capturing the essence of what surrounds him and excites him.
Agostino Veroni currently lives and works in Versilia, in Marina di Pietrasanta. Thanks to the numerous personal exhibitions held both in Italy and abroad, (especially in America), and the participation in important international art eras, his works can be found in private and public collections all over the world.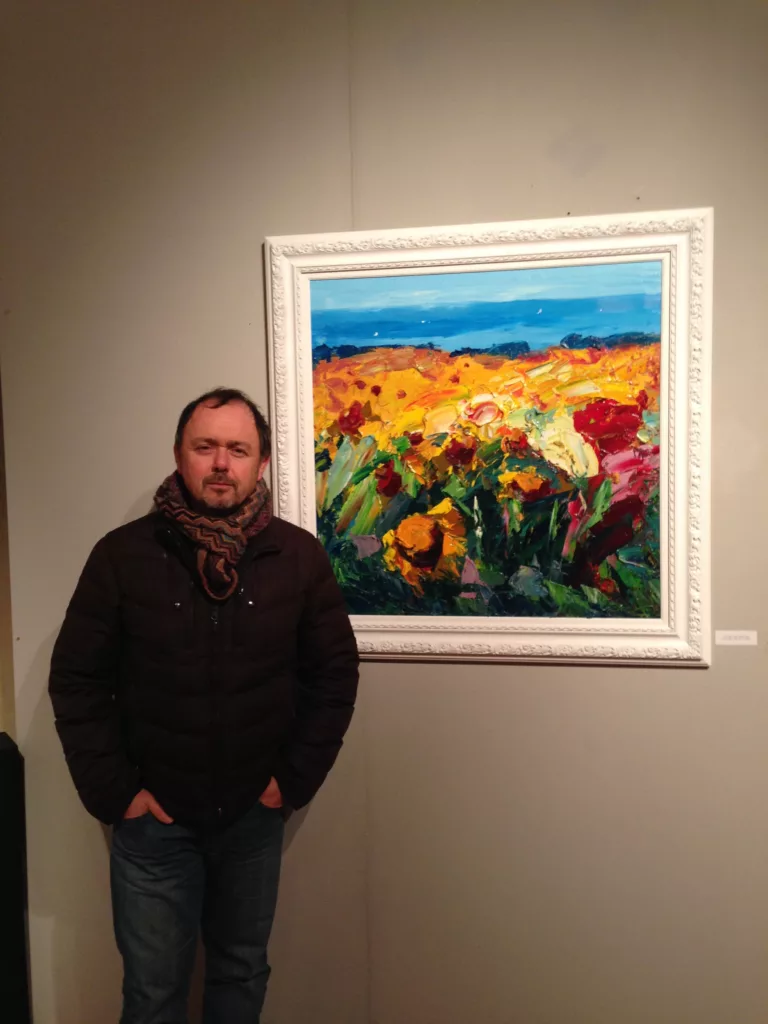 Exhibitions
Aprile 2015 Collettiva presso Palazzo Bernabei, Assisi
Maggio 2015 Galleria Arte Lazzaro e Corsi, Milano
Giugno 2015 L'Arte e il tempo Palazzo Giureconsulti, Milano
Luglio 2015 collettiva con il Gruppo Labronico Teatro dei Dioscuri Quirinale, Roma
Novembre 2015 Fiera d'Arte, Padova
Dicembre 2015 Collettiva con il Gruppo Labronico Museo Piaggio, Pontedera
Dicembre 2015 Personale presso Galleria Aquilegia, Sarzana
Gennaio 2016 Casa del Mantegna, Mantova
Marzo 2016 Tuscan Art Galleria Le Botteghe, Chicago
Marzo 2016 Palazzo Gallio, Gravedona ed Uniti, Lago di Como
Giugno 2016 Museo Lechi, Montichiari, Brescia
Luglio 2016 Galleria Calandra, Manarola, Cinque Terre
Luglio 2016 Chiostro San Francesco, Pietrasanta