Description
Flowers
Painting on canvas
Flowers Painting: Italian Flair for Your Home & Heart!
Elevate any space – living room, kitchen, bedroom, or office – with this touch of Italy
The perfect gift for loved ones to cherish
Detail
Title: Flowers
Size Painting: 55″Wx27″H (140×70 cm)
(On request I can paint this subject in other sizes. Please, contact me)
Medium: Oil and Acrylic Painting on Canvas
Shipping Options: Rolled
Free and Fast shipping: 2-3 business days to Usa, Ca and Ue, 3-5 days Everywhere
We offer a 15-day full money refund policy, giving you peace of mind with your purchase
Looking for a Custom Painting? Need a Special Size?
I'll Be Happy to Assist You
For regular updates and glimpses into my artistic journey!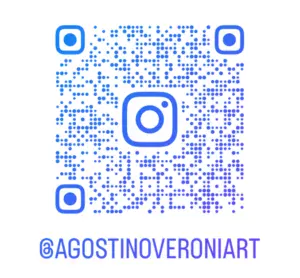 <<…To paint is to tell what I feel, what strikes me.
Nature is the protagonist of my paintings, I love to paint live
so I can grasp the essence, the emotion of the colors that 
overlap and fuse one in the other…>>
<<…Often daily life pushes us away from the simplicity of things,
especially from those real ones, everyone is taken by his own passions,
displeasures and specially by his own needs. I would like people to stop for
a moment to savor life, to be happy simply about the fact of being, of having
eyes to see the beauty of the sky, senses to enjoy the warmth of the sun…
the lightness to be enraptured by this infinite sea. I would like once to do
something truly beautiful, that I can leave as legacy to everyone and specially
to those who have and don't know they do…Color and its use are the ways to reach
all this.>>
* From "The air, the light and the color…" by Federica Cenci
If you have any questions, please feel free to contact me
Your satisfaction is my top priority!
Copyright©Agostino Veroni, All Rights Reserved
Thank you very much for your visit
Agostino